Get Started With Muay Thai Alongside Other Beginners, In The Most Structured Way Possible
Learn More In 5 Weeks Than Most Muay Thai Schools Would Teach You In 5 Months
Course Starts Soon And It Includes:
Select An Orientation Time By Filling Out This Form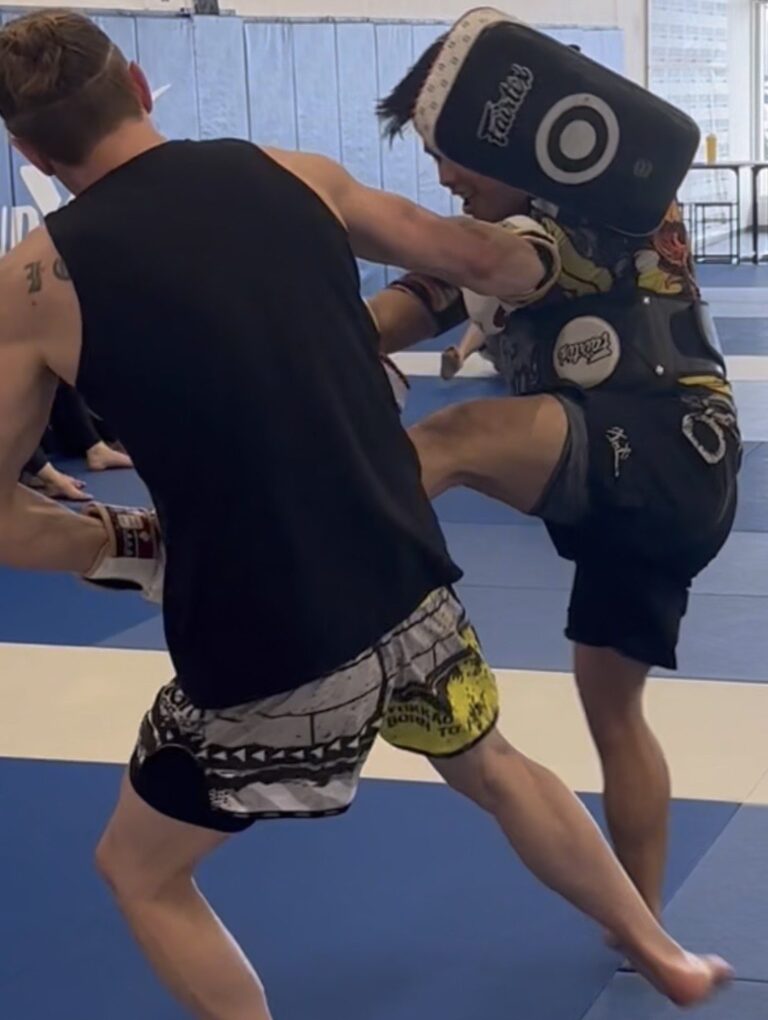 DJ Burton
4 reviews
Ground X has been a fantastic lifestyle changefor me as I was getting way over weight and unmotivated to move or workout. In just 2 months of training accompanied by a better diet, I've lost 30 lbs. As a beginner at muay thai, it can be intimidating but at ground x there has been no judgement all, everyone is very welcoming and eager to learn and teach along side you. The coaches arevery knowledged and supportive and overall wonderful people. Highly recommend for anoyone looking to get out of the house, learn a new sport and/or get their health in check! 10/10

Jocksy Gaureco
Local Guide - 38 reviews - 4 photos
I started their beginners class on April 4. It's 3 times per week for 5 weeks. The class offers an introduction to some effective moves from various positions, starting with the very beginning (positioning, keeping the partner at a distance), then moving to various guards and ways to counter them. They send a video after a class with an overview of the techniques, which is very helpful to review. There is a lot of material that is covered. I have learned a lot in only 3 weeks, and tried the open mats last Sunday. Everyone I interacted with were welcoming, open to show me new tricks or help me practice what I learned in a more practical setting. A very positive first! I thought for a long time to join some martial art, but was very intimidated at the thought of just showing up, knowing nothing, with people way more advanced than I was. Their beginners class was what I needed to start, and I'm glad that they are offering it.

Ryan Mulligan
1 review
I am 3 weeks into the beginners program and took part in my first open mat today (probably a little premature but still had a blast). I have nothing but great things to say about this place and its people. The facility is clean and spacious with plenty of natural light. As far as the people go, the management, staff and instructors have an undeniable passion and knowledge of the art. And it's clearly bled down through to the students, from the veterans to the newbies. This was obvious today to me on the open mat having sparred with those from a few months to a few years of experience. Taking their time to pause and explain to me what I was doing wrong or could be doing better says so much about this place. Everytime I've walked out the door of Ground X for the last 3 weeks I have immediately looked forward to my next visit. Great workout, great vibe, great people.